Led Dance Floor Rental
LED Dance Floor could be used in an indoor and outdoor environment such as hall, exhibition room, stage, party and so on, the weight capacity is 1.5 ton, equal to a car. The performance of water-proof is good, and with high image fidelity, high brightness, and a large view angle.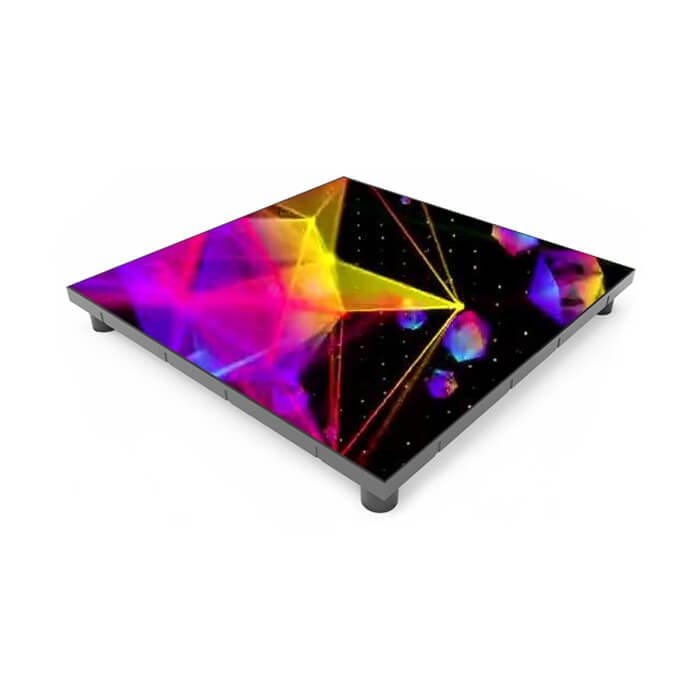 LED Video Dance floor Features:
uses a high strength resin Mask, the support of solid aluminum die-casting equipment, big load-bearing capacity
can be directly stampeded with high-performance protective structure
can be connected seamlessly to the next panel, random combination
Strong rubber mask with very good light transmission, mainly for anti-slip, water-proof, stain resistant
Buffer damping design, no noise, long-time operation
Fanless cooling by aluminum plate near the PCB and IC; Used as floor and video wall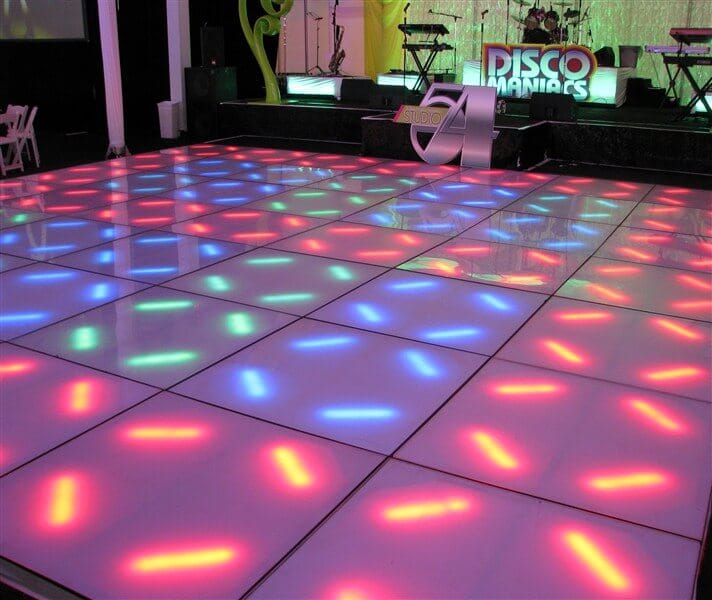 Application:
More than 13-bit gray level processing and 3500 CD/m2 as brightness make the picture more realistic and clearer. Mainly used in indoor and outdoor, government buildings, halls, enterprises and institutions hall square, showroom, stage, and party scene; It can be made into different shapes, such as ceilings, T-stage, arc and stair shape, and is suitable for fixed installation and rental use.